Are you looking for ways to make money while traveling?
It can be extremely challenging to make money as a frequent traveler. But it's not an impossible task to do. Thousands of travelers and millions of digital nomads are roaming around the world while making money online.
In this blog post, I'm going to show you 9 proven ways to make money while traveling and how you can travel 365 days per year!
Let's dive right in.
Related post: How To Become a Digital Nomad and Travel The World
1. Freelancing
Freelancing isn't a passive income-generating business, but it's one of the best ways to make an instant active income while traveling the world.
Freelancing is the act of rendering service without having a boss. Ironically, you have clients, and your clients are your bosses.
The service you render is dependent on your skillset. It cuts across many fields from writing to translation, programming, graphic design, web development, niche research, and video editing, and the list is endless.
The success of your freelance career depends on your customer satisfaction and your marketing skills, like how you market your skills to attract potential clients.
If you're a beginner, I suggest you start your freelance career on Fiverr because it's user-friendly and beginner-friendly.
Also, you can use Upwork, PeoplePerHour, 99Design, Freelancer, Guru.com, LinkedIn, Facebook groups, and other social media platforms to get more clients.
To make more money doing freelance jobs, start a blog, create a portfolio, and use your blog as a freelance marketplace.
Read more: Freelancing for Beginners – The Ultimate Guide to Freelancing in 2023
2. Become an Affiliate Marketer
Affiliate marketing can be a great way to make money while traveling. All you need is a computer and a loyal audience. While traveling around the world, affiliate marketing will give you the chance of earning on the go.
In affiliate marketing, you have to promote someone else's products to earn a commission.
To get affiliate products, you can join affiliate programs like ShareASale, CJ, etc. Also, like Amazon, almost every e-commerce website has its own affiliate program. You can join them too.
You can build your target audience using a blog, a podcast, or a YouTube channel. Also, you should focus on building an email list. After that, you can use these platforms and your email list to promote affiliate products.
To earn more passive income from affiliate marketing, always promote products that are valuable and helpful to your audience.
Related post: Top 29 Affiliate Programs You Must Join to Monetize Your Audience
3. Sell Products and Make Money While Traveling
Selling products both online and offline is another possibility to make money while traveling.
I've heard of some travelers who sell items they collect while traveling, those who create crafts to sell at local craft fairs, and so on. Etsy, eBay, and Craigslist are great places if you decide to sell items online.
You can sell digital products such as your travel photos and videos, e-books, music, online courses, mobile apps, and hundreds of other digital products to earn money while traveling this beautiful world.
4. Become a Virtual Assistant
V.As help with numerous tasks such as opening emails to social media management, booking flights, and capturing data. This job is a perfect fit for travelers that are highly organized.
"A virtual assistant (typically abbreviated to VA, also called a virtual office assistant) is generally self-employed and provides professional administrative, technical, or creative (social) assistance to clients remotely from a home office" – Wikipedia
If you want to work while traveling the world, if you are an organized traveler, and if you have administrative, accounting, business, and some technical experience, a virtual assistant job may be right for you.
Start working on a freelance site, because it's easier to get clients on freelance marketplaces.
Also, make a list of potential clients and start pitching and networking with them by sending cold emails or using LinkedIn.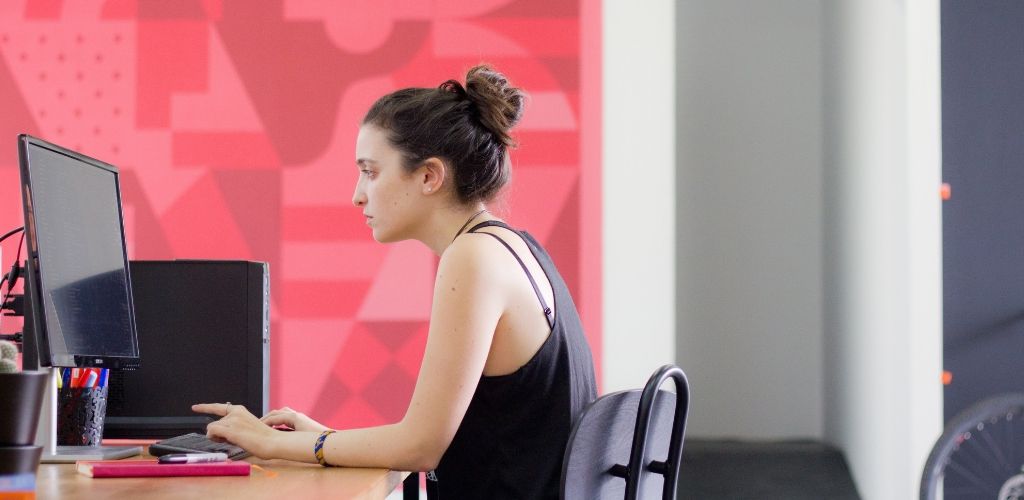 5. Start a Blog and make money while traveling.
Blogging on any topic of interest can be an excellent way to earn while traveling 365 days per year. You can start a travel blog and use your blog as a travel diary or you can share travel tips. With high-quality content, you can quickly generate leads, run affiliate programs, or enable Google AdSense on your blog to make money while traveling.
You can make passive income from blogging, but it requires a lot of hard work in the setup phase. You have to invest some money and 3 to 6 months to set up your blog before you monetize your blog.
Now blogging is a competitive business. So, you have to choose a less competitive niche that you have some knowledge of, and you know how to write quality content to attract your target audience.
As a beginner blogger, it's hard to drive targeted traffic to your baby blog, and we all know that more targeted traffic = more money!
The best part is,
You can use Pinterest to drive massive targeted traffic to your blog while optimizing your content for Google and other search engines.
If you're interested in starting a passive income-generating blog to make money while traveling, read this article:
6. Write and Sell E-Book
You can sell your E-books online and make cool money from them through sales and royalties, while you travel the world.
Want to sell e-books to make money while traveling?
Well, it's pretty easy. With Amazon, you can self-publish your E-books (or paperbacks) easily, and make money from it.
Just validate your book idea, get to know your targeted audience, follow Amazon's book writing guide, and start writing your first book.
Promotion is the most important part of publishing an E-book on Amazon.
Make sure you pick a profitable niche and don't forget to promote your eBook through social media platforms, influencers, and bloggers in that niche.
If you can sell a few hundred copies the first week of launching your book, Amazon will take over and start promoting it for you. This way, you can make passive income from Amazon.
Writing a best-selling E-book requires some knowledge and a bit of time investment up front, but it can be a great source of passive income month after month and can help you make money while traveling.
7. Teach a Language
For every country you visit, there will be probably someone that needs to learn your native language. You can teach many languages online or using language teaching apps like  Cambly, NiceTalk, Italki, etc.
Also, you can get students through freelance sites or you can market your language teaching skills using your blog (or YouTube videos and social media platforms) and teach your students using Skype or Zoom calls.
If you can't be a language teacher, you can be a fitness coach, business coach, or almost any kind of coach or tutor. You can sell your coaching service online and from anywhere. This way you can make money while traveling by selling your expertise.
Read more: 17 Genuine Ways to Make Passive Income While You Sleep
8. Become a YouTube Creator [Monetize Your Travel Videos]
Start documenting your travel journey and share your experience and stories with the world.
Just shoot videos, upload them on YouTube, and build an audience to make money from your content. We all know that you can monetize your YouTube videos by using the YouTube partnership program and sponsorship.
Also, you can post videos and content on different social media platforms to make money from your content.
For example,
Nas Daily, my favorite video blogger (vlogger) created 1,000 daily 1-minute videos on Facebook under the page, Nas Daily.
Now he is a successful social media influencer with over 15 million followers on Facebook and over 1.7 million followers on Instagram. He currently operates the Nas Daily Corporation, a video production company that uploads weekly videos and makes promotional videos for brands and companies from all over the world.
So, I suggest you upload your travel videos on all major social media platforms out there to build a strong social media presence and following.
It takes time to make a following but it's not impossible and after building a loyal following you can make a huge amount of money by monetizing your travel videos and you can make money while traveling.
Related post: 9 Websites to Download Free and Copyright-Free Music for YouTube Videos
9. Get a Remote Job
The difference between remote jobs and freelance jobs is remote jobs mean you're a full-time or part-time employee at an organization or a company, while freelance jobs end once the project is over. In both cases, your presence isn't required at the office.
Working as a remote employee is better than freelancing because sometimes it's hard to get clients as a freelancer, while remote jobs are always there for you. So remote jobs make your traveling life more secure.
If you have the required skills and degrees, you can quickly get a remote job in a company and start working as a remote employee from anywhere.
You can be a web developer, app developer, marketing specialist, software engineer, growth hacker, graphic designer, and the list goes on.
Some well-known companies offer flexible remote jobs for digital nomads. Some of them are:
Read more: The Ultimate Guide to Remote Job – 7 Remote Companies to Get a Remote Job and Travel the World
Online job boards such as We Work Remotely, RemoteOK, and Remote.co are some of the great places to find flexible part-time jobs or full-time remote jobs.
Also, you can directly approach a company for a remote job. Choose a remote-friendly company, let them know who you are and how the company can benefit from your skills, and ask if they have any positions available.
Read more: 31+ Proven Online Business Ideas – Money Making Ideas That Work
Final Thoughts: 9 Ways to Make Money While Traveling [Travel 365 Days/Year]
Traveling 365 days per year while making money is possible with the availability of internet connection, skills, and some business knowledge.
Don't let traveling interfere with your ability to live in abundance; you can always combine both.
These are some proven ways to make money while traveling. Digital nomads and full-time travelers from all over the world follow these money-making opportunities to travel the world full-time.
If they can, why can't you?
Start working today!
Now It's Your Turn!
Hey, I hope you enjoyed reading these ways to make money while traveling.
Now I'd like to hear from you:
Do you want to travel the world full-time?
If yes, what are the ways you're going to make money while traveling?
Let me know in the comment section below right now.
Also, share this post with your friends and aspiring travelers and digital nomads who are looking for an in-depth guide to learn more about the money-making opportunities while traveling.
If you have any questions, feel free to contact me. I'm always available to help young hustlers like you.
Keep hustling!
This article is edited by Inu Etc and co-authored by Baharul Islam.