I like travelling, and I want to travel the world. I started Inuidea.com in 2019 and co-founded Hostneur.com in 2023, and I'll build more online businesses in future so that I can earn money to travel the world.
Here's how I make money while travelling the world, and how you can too!
Travel The World Working Online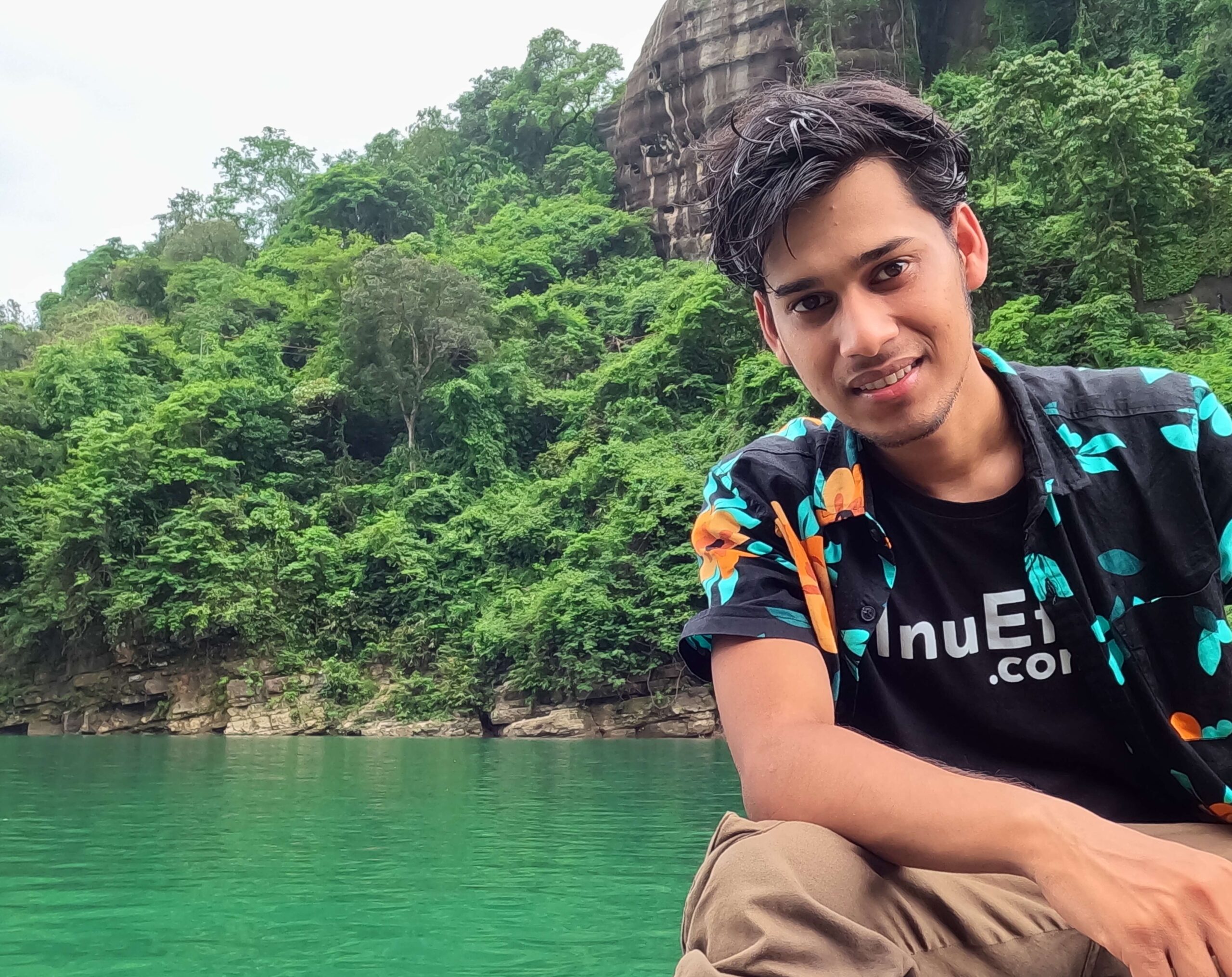 1. Sponsorship
I promote different brands on Inuidea.com, Instagram and on my YouTube channel. SafetyWing is one of my favourite sponsors. I get commissions, sponsorship and bonuses for creating content for SafetyWing.
SafetyWing sponsorships help me a lot while travelling. It takes lots of money to travel the world and as a brand ambassador of SafetyWing, I regularly get sponsorship opportunities that help me roam around the world.
It's my dream to travel the world, and SafetyWing is the fuel that helps me move forward.
By the way,
This blog post is also sponsored by SafetyWing.
SafetyWing is a travel medical insurance that was created by nomads for nomads.
You're covered in 185 countries, and you don't need to let them know about your itinerary in advance.
It's the perfect solution for people like me who are always on the move and never quite sure where we'll be next month. So, next time, fly with SafetyWing.
For more information or to sign up, visit their website at — SafetyWing.com
2. Affiliate marketing
I'm an affiliate with lots of relevant brands, I promote products that are really helpful to my audience. Whenever someone purchase a product using my custom link, I get commissions.
"Affiliate marketing refers to the business of selling other people's products in order to earn commissions. Whenever a sale is made through your unique affiliate links, you earn commissions."
Every month, I still receive multiple emails regarding affiliate commissions from brands I promote on Medium and on my blog.
When you have a loyal audience, affiliate marketing is the best and easiest way to make money online.
Avoid promoting rubbish products solely for the sake of making money. You should provide value first and only include product links that you believe will be helpful to your audience.
I've made a spreadsheet of 40+ affiliate programs (I'll update it from time to time) that you can join and start promoting to make passive income.
The affiliate spreadsheet includes:
Affiliate program name
Link
Description
Commission details and,
"Does Inu Etc make money by promoting this?"
Visit InuEtc.com, and you will see a form, just enter your email and click the 'Give Me' button, and you will be redirected to the free affiliate spreadsheet.
3. Online businesses – Inuidea.com, Hostneur.com
Inuidea.com is a blog dedicated to young hustlers and aspiring entrepreneurs who want to start their own online business to make money online.
I promote different brands on Inuidea.com, brands can also publish their article as guest post.
I run ads on my website using Google's AdSense, which generates good enough money.
Furthermore, I'm the co-founder of Hostneur.com along with my friend Ariful. We provide web hosting, domain name, web design services. We are the most affordable and reliable web hosting provider in the game. You can read more about Hostneur on Hostneur Blog.
We have other plans in future to do with Hostneur, stay tuned with us for further details.
Now in the time of Ai, you can generate numerous number of business ideas to make your living, you just ask them what you want they will provide you with everything it requires to start the business.
4. Freelancing
I provide Website Design service, Article Writing, SEO Optimization service, Paid Consultation, etc.
Using my skills and creativity to help clients bring their online visions to life. With the freedom to work from anywhere, I am able to create beautifully designed and user-friendly websites that are both visually appealing and functional. Whether it's designing a sleek e-commerce website or revamping an existing site, I take pride in delivering high-quality work that exceeds expectations.
And same for other services, I give my best in everything I do, I understand and then I execute.
5. Blogging
If you have a blog or want to start a blog soon, and want to monetize it, then Google AdSense is the #1 ad network you can use to monetize your blog.
You may have seen some ads on my blog! (If you're not using an Ad Blocker on your browser 😏)
Those are ads by Google AdSense. Whenever someone clicks or sees those ads, I make money.
As you grow your blog and your brand, you can collaborate with individuals, brands, and companies. They can compensate you for writing a sponsored post.
You'll get cold emails from relevant brands who want to collaborate with you. You can convert them into hot (😏) money-making deals through your conversation. Also, you can send cold emails to potential collaborators to get sponsorship and brand deals.
I get emails from collaborators on a regular basis. Also, I'm active on Intellifluence, an influencer marketplace where I apply for new collaboration opportunities.
6. Merch
Once you establish as brand or some influencer, you can start your merch to sell product's like T-shirts, Mugs, Hats, Shorts, Cases, Phone Holder, Custom Socks, Sweatshirts, Hoodies, etc.
You can use platform like: Teespring, Spreadshirt, Redbubble, Printful, Zazzle, Printrove, Blinkstore, to start selling your merch.
Using the platform mentioned above, you don't have to take the headache of managing inventory, shipping, products quality, everything will be managed by the team on the respected platform, the only thing you've to do is design an art, place it on the product you want to sell, add it to your store and voilà you're done.
You can help me by purchasing product from my merch Hope.
Yep, the name is Hope, keep your hope alive.
The future is bright.
—
Thanks for reading this article. 💚
If you loved what you read, would you be able to buy me a cup of coffee? It's okay if you can't right now.
If you have any questions or if you wanna work with me, feel free to contact me. I'm always available to help young hustlers like you @InuEtc on Instagram.
Keep hustling!